Manto Truck Repair & Towing is here to serve you 24/7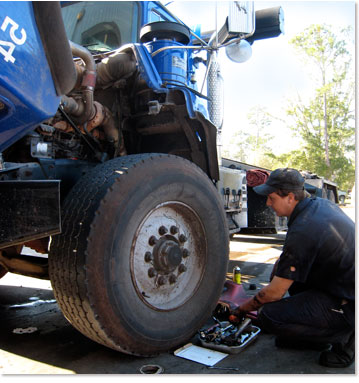 Manto Truck Repair & Towing has been serving Long Island, Brooklyn, Queens, and Westchester County for over 30 years. We've been helping diesel trucks, tractor trailers, 18-wheelers and semi trucks with on-road assistance, mechanical breakdowns and accidents.
With 24-hour service you can be sure that your heavy duty trucking business is safe and sound in our hands. Manto Truck Repair & Towing has had the pleasure of proving that to hundreds of customers who, in turn, have rewarded us with their loyalty. We can assist you in addressing heavy duty challenges with well-equipped repair facilities, towing and recovery equipment, a full inventory of truck parts, a reliable fleet of transporters, and highly trained professional expertise. Give us a call today at 631-450-2243 – whether you need emergency roadside assistance, mobile repair, heavy-duty towing, truck tire repair or a jump start.