Emergency and Non-Emergency Truck Towing Services on Long Island, Queens, Brooklyn & Westchester County
When your truck is on the road, no one knows when an incident or a breakdown may happen so it's best to always be prepared in case of an emergency. There are two types of heavy duty towing: emergency and non-emergency.
Some of the emergency situations where truck towing may be required are:
When a truck is involved in an accident
When a truck is parked at the wrong place
When a truck is disabled and/or blocking traffic
When a truck poses danger to traffic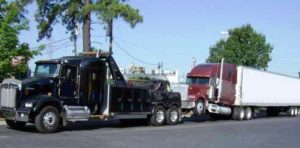 When driving a truck, it's important to know who to call in case of an emergency. Manto Truck Repair and Towing provides heavy duty towing, emergency mobile repair and roadside assistance.
There are numerous truck towing services on Long Island so it's important to know what is the best company to call should the need arise. We have been in the business for over 30 years and we are known to offer our customers the best and most affordable towing options available anywhere in Suffolk and Nassau Counties. With multiple locations throughout, we can get to you fast and take care of the problem in a timely manner – be it a mechanical or an electrical issue, tire repair, or any other truck repair. We can tow even the biggest trucks. Some of benefits of our service are:
Fast response times
When your truck breaks down during a delivery, you want it fixed fast! We understand, time is money and you need to get back on the road as soon as possible. That's why we have multiple dispatch locations throughout Long Island, Queens, Brooklyn and Westchester County to provide you with the fastest service possible. In most cases our roadside assistance vehicles can get to you within 30 minutes of getting your call so you know you'll be taken care of quickly.
Proper Licensing
The state of NY has strict requirements for all tow trucks on the road but unfortunately not all companies follow all of these rules. If you choose the wrong towing company you can end up with your vehicle damaged, costing you even more money to repair. Manto Truck Repair and Towing guarantees the utmost care for your truck. We also have our own heavy duty truck repair shops so you can be sure you're in good hands.
Good Care of Your Truck During Towing and After
With our roadside assistance service you can be sure that we'll take great care of your truck while towing and repairing it. Our 24 hour towing service can help you out in any situation. From the time we arrive at the location to the time we unload your truck, you can be sure we'll use the utmost care and attention.
Our emergency truck towing service can provide you with:
Towing to the nearest truck repair shop
Assistance with mobile truck repair, jump start or lockout
Fast 24 hours response emergency towing
Affordable roadside assistance
24 hour trailer repair
24 hour semi-truck repair near me
24 hour truck tire repair
rig towing
18 wheeler towing
Regardless if you need emergency or non-emergency truck towing service, always ensure that you're hiring a reputable company – this will guarantee the safety of your truck at all times, and save you time and money.